Day 1 :
Keynote Forum
Federal University of Ceara, Brazil
Time : 10:35-11:15

Biography:
Helena Lutescia Luna Coelho is a Pharmacist, PhD in Pharmacology with Post-doctoral studies from Mario Negri Institute-Milan, Italy. She was a full Professor of the Federal University of Ceará (UFC) till 2012. She was a member of the WHO expert committee selecting the first list of essential medicines for children (LEMC 2007). Currently, she coordinates the research and action group Melhores Medicamentos para Crianças (MeMeCri), and taken an initiative for better drugs for children in Brazil, working voluntarily as a Researcher at UFC.
Abstract:
Drug utilization in children is challenging because of the scarcity of scientific evidence as well as the inadequacy of products for this age group. A comparison between the Brazilian list of essential medicines and the WHO list of essential medicines for children (LEMc 2011) showed a satisfactory presence of the actives but an insufficiency of adequate drug formulations (dosage form and strength), mainly for neonates. These factors stimulated the creation in 2010 of an academic initiative to advocate for better drugs for children (BDFC) in Brazil, named MeMeCri (Melhores Medicamentos para Crianças), a research and action group bound to the Federal University of Ceará (UFC) and recognized by the National Research Council (CNPq). MeMecri have expanded its activities, including researchers and professionals from other Brazilian universities, advocating for BDFC in scientific and professional events and asking the attention of the Brazilian Government to this issue. Pharmacoepidemiologic and pharmacovigilance research and development of pediatric formulations are in course and some are already published. New research projects involve pharmacovigilance in neonates, drug use in mental disease in children and youth, and metilfenidate prescription in public services and development of pediatric formulations for neglected diseases. MeMecri performed two international symposiums about BDFC (2010 and 2015), inviting international and national experts. In October 2015, the Brazilian Minister of Health created a working group to elaborate suggestions about the problem of drugs for children nationwide, where MeMecri was nominated for participation.
Break:
11:15-11:35 @ Foyer Versailles
Keynote Forum
University of Connecticut School of Medicine, USA
Time : 11:35-12:15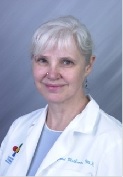 Biography:
Margaret McLaren has obtained her Medical degree from United States in the year 1976. She completed an Fellowships in Epidemiology at Yale University, USA and a Pediatric Residency at the University of Connecticut. For the past 25 years, she has been serving as a Medical Director of the Newborn Nursery at Hartford Hospital. She is an Associate Professor of Pediatrics at the University of Connecticut and an Attending Pediatrician at the Connecticut Children's Medical Center. Her major interests are breastfeeding, infant mental health, and maternal substance use.
Abstract:
Exclusive breastfeeding for the first 6 months of life is recommended to promote maternal and infant health. Supplementing the newborns can interfere with the successful establishment and duration of exclusive breastfeeding and are only warranted if medical indications exist, such as clinical evidence of dehydration. Loss of ≥10% of birth weight frequently triggers supplementation due to nursery staff's concern for dehydration even if not clinically evident. Studies have demonstrated that transplacental passage of maternal intravenous fluids for epidural or spinal anesthesia may inflate birth weight. Researchers have proposed using a newborn's 24-hour weight, after diuresis of this fluid, as the preferred reference for weight loss calculation. The mother-infant unit at Hartford Hospital, a Baby-Friendly Hospital in Connecticut, USA, implemented this recommendation into routine practice in March, 2014. To evaluate efficacy and safety of this clinical practice in decreasing supplementation, we performed a retrospective chart review on healthy full term newborns delivered by C-section in the 12 months before (n=404) and 12 months after implementation (n=263). The overall supplementation rate decreased from 43.6% pre- to 27.4% post-intervention and in first-time mothers from 51.9% to 31.0%. Among infants losing ≥10% of birth weight (n=97 and 84), the supplementation rate decreased from 63.9% to 26.2%. Hence, there was no significant increase in maximum weight loss, peak transcutaneous bilirubin level, or length of stay overall or in those with ≥10% weight loss from birth; indicating that using the 24-hour infant weight as routine reference for weight loss calculation was safe and effective in reducing supplementation.